Therefore, if anyone
is in Christ, the new
creation has come:
The old has gone,
the new is here!
2 Corinthians 5:17
Happy New Year WUCC! As we approach this new year with a plan, we are going to focus on the three "R's". Refresh, Rebuild, and Renew. These will form the back-bone of our new year. We will begin with refreshing our understanding of God's plans and purposes for WUCC. We will refresh our vision and our strategy. From there we can rebuild our church staff team to full strength, rebuild our ministry teams and serving roles, and rebuild our presence in the community. We will also renew a vibrant and meaningful relationship with Jesus. Renew our emotional health and well-being. We will have renewal of friendship, of fun and of a sense of adventure together. The goal is that Jesus is glorified in us! God has big plans for our church, so let's get ready.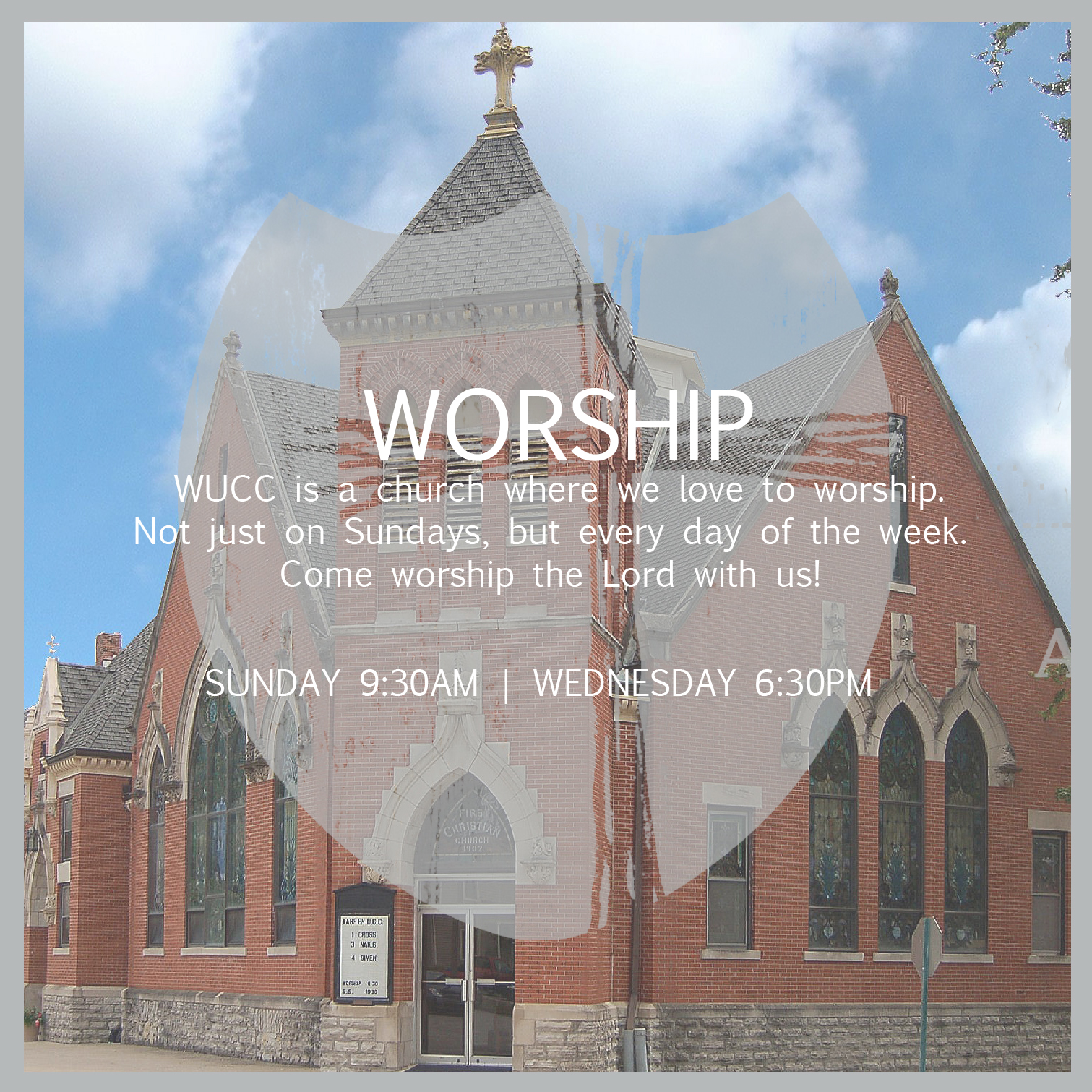 We currently have an active Missions Committee which gives monthly support to the Bread of Life Food Pantry located in Warren as well as the Remnant Ministries located in Huntington. Other local support is given as needs arise. Please watch for fundraisers to be announced to help support our missions.
Sunday morning services begin at 9:30 am. We have nursery available beginning at 9:15. Communion served the first Sunday of every month.
Refresh service is every Wednesday at 6 pm located in the Fellowship Hall. A light meal is served before service begins.
Our Youth Group program for Pre-K thru 5th grade meets
on Wednesday evenings at
6:30 pm.

This is conveniently scheduled during our Contemporary Service to allow parents to attend service while their children enjoy Youth Group activities. Our older youth meet once a month.